The Summer Kitchen Garden 2014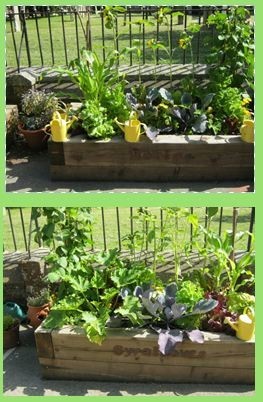 Our summer kitchen garden has now produced a rich variety of produce for us. We managed to have a salad lunch picked from Swallow and Owl Planters, which was scrumptuous. We also had enough surplus produce to sell on the last day of term to the parents.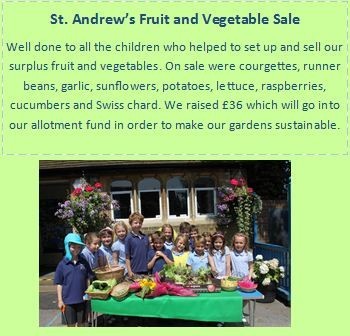 The School Kitchen Garden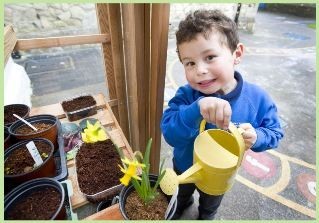 SPRING NEWS 2014
The growing season is now beginning again at St. Andrew's. The gardening club have been busy since Easter panting seeds ready to plant out in our class planters.
This week all the classes brought their planters back to life with tiny seedlings. Swallows and Robins have even created mirrored symmetry in their planters! Take a look and see if you can spot the magical symmetry created by Mrs. Smith and Miss Weinmann.
Planted out so far:
Red cabbage,
Runner beans
Peas
Lettuce
Calandula
chard
sweet corn
courgettes
Keep an eye on how they are growing and how the children are caring for them by watering them each day.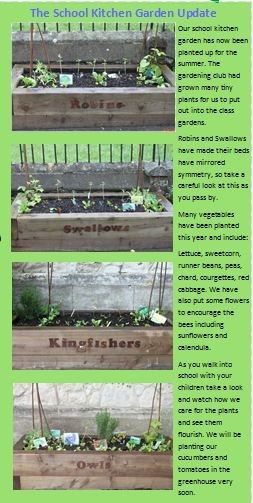 AUTUMN NEWS 2013
How our gardens have grown since we came back to school. The children have now begun to pick and use some of our produce in their learning. We have also managed to have two lunches using our wonderful vegetables.
OWL and KINGFISHER PLANTERS'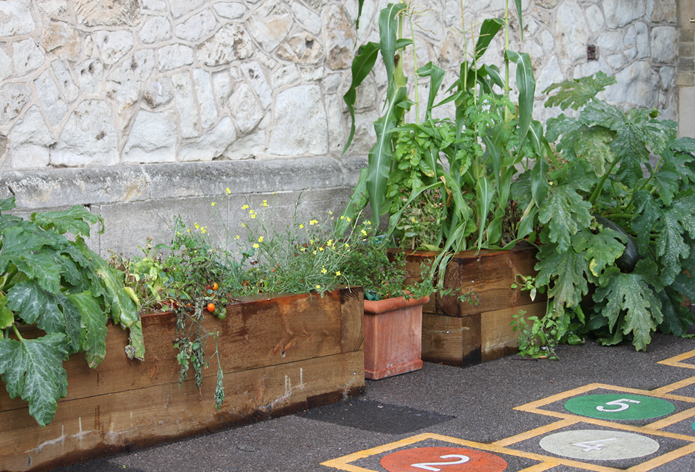 SWALLOW and ROBIN PLANTERS'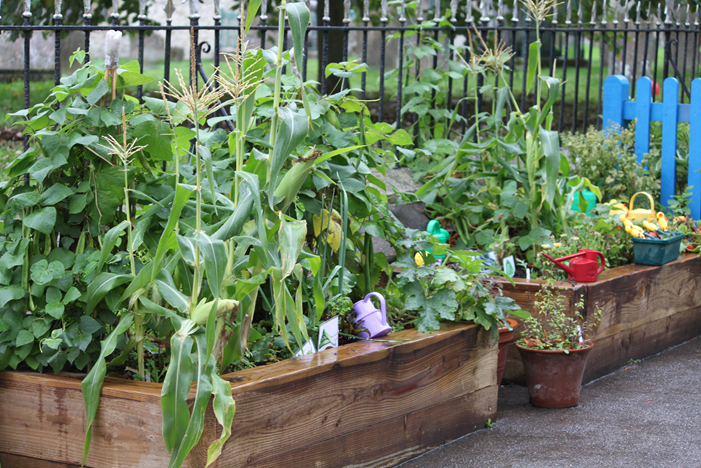 AND THE BIGGEST VEGETABLE OF THEM ALL!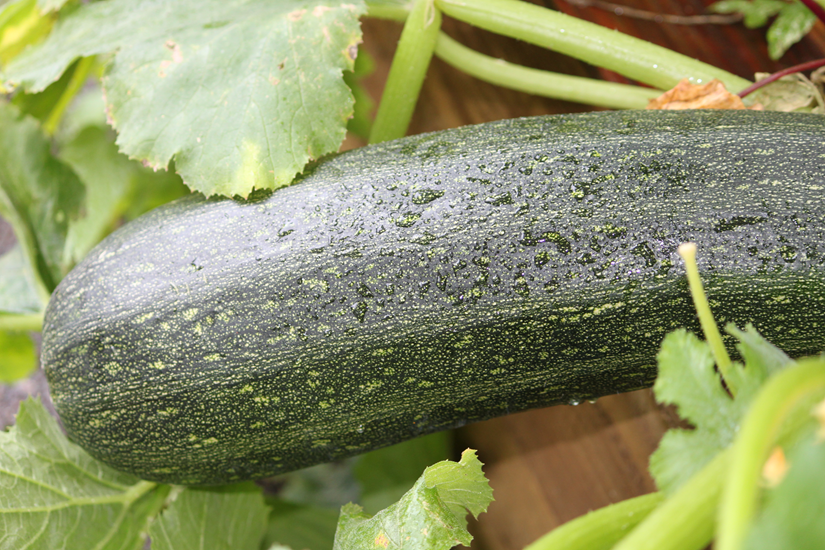 Owl class have to have the prize for the biggest vegetable grown in our garden.