Farnham in Bloom
Please click
to view Farnham in Bloom 2017 video
Hanging Basket Planting
May 2017
by ECO Council
Farnham in Bloom Presentation
2016
Hanging Basket Planting 2016
A visit to the Council greenhouses to plant four hanging baskets for St. Andrew's School and a tub for central car park.
Scarecrow Competition 2015
St. Andrew's School won
'The Scarecrow Special Award'
Children in Robin Class at St. Andrew's Infant School heard Julia Donaldson's story
'The Scarecrow's Wedding'
They worked together to make the characters Betty O'Barley and Harry O'Hay on their wedding day,
using recycled materials.
Schools Hanging Basket 2014
St. Andrew's School won
'Gold Award'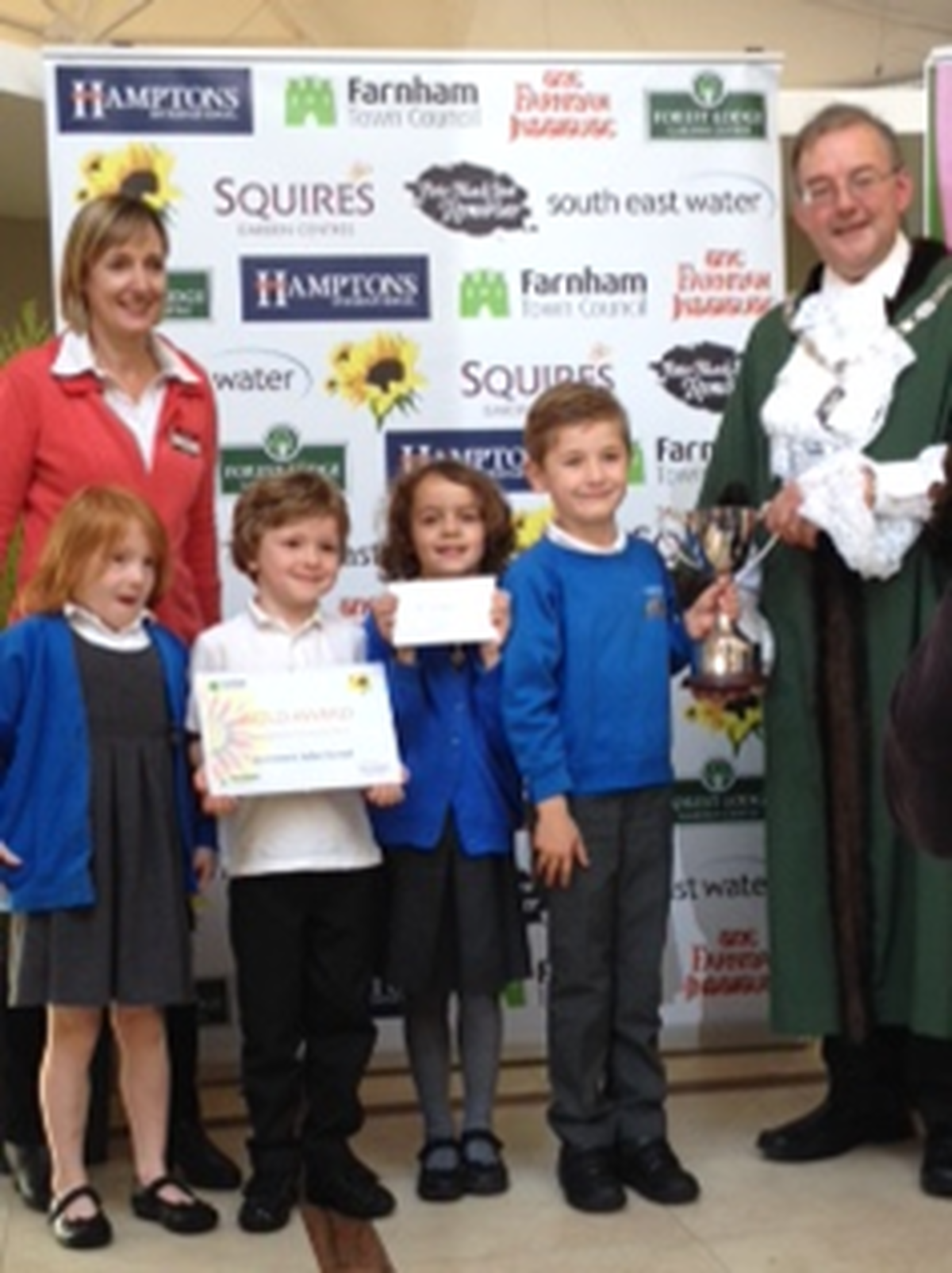 Schools Hanging Basket 2013
St. Andrew's School won
'The Silver Award'
Well done to all our children and adults for working towards our wonderful achievements in the Farnham in Bloom Competition 2013.
We successfully gained a Silver Award in the Hanging Basket category and a special award of Excellence given by the South East Regional Judges for our Kitchen Garden and the enthusiasm of all the children for growing plants and vegetables.
We are particularly proud of our huge marrow!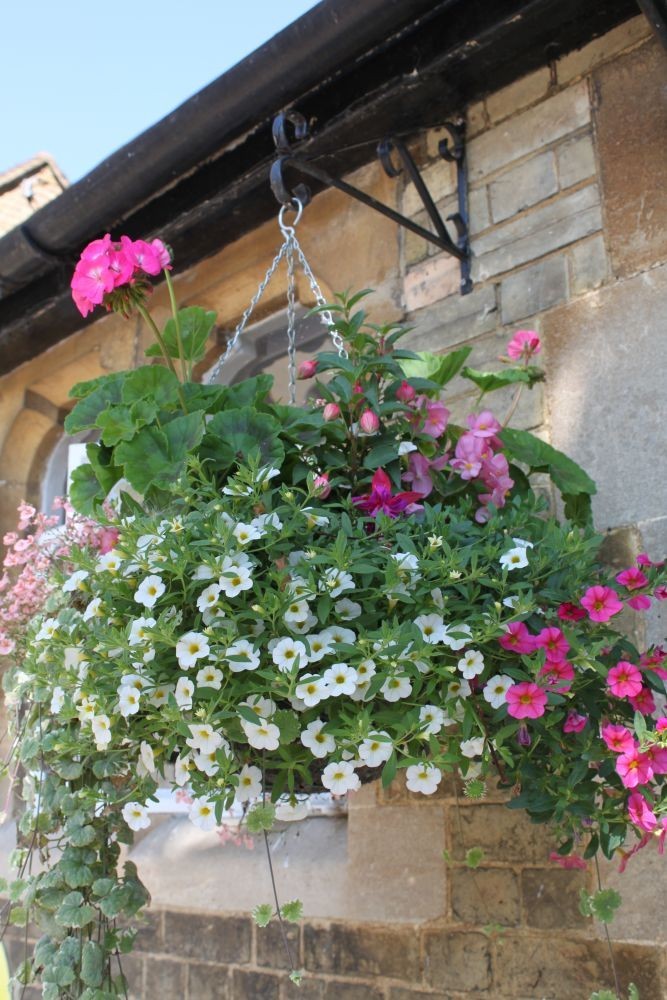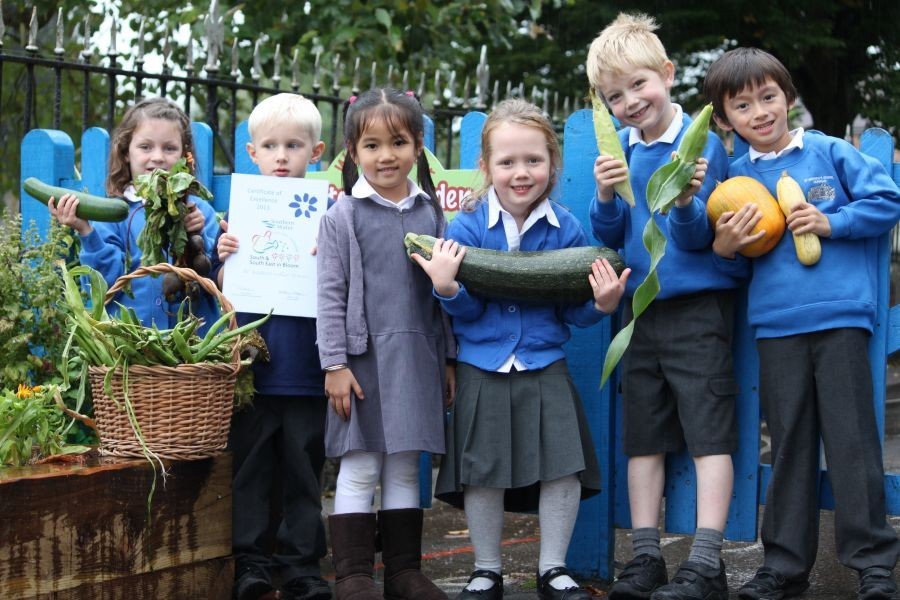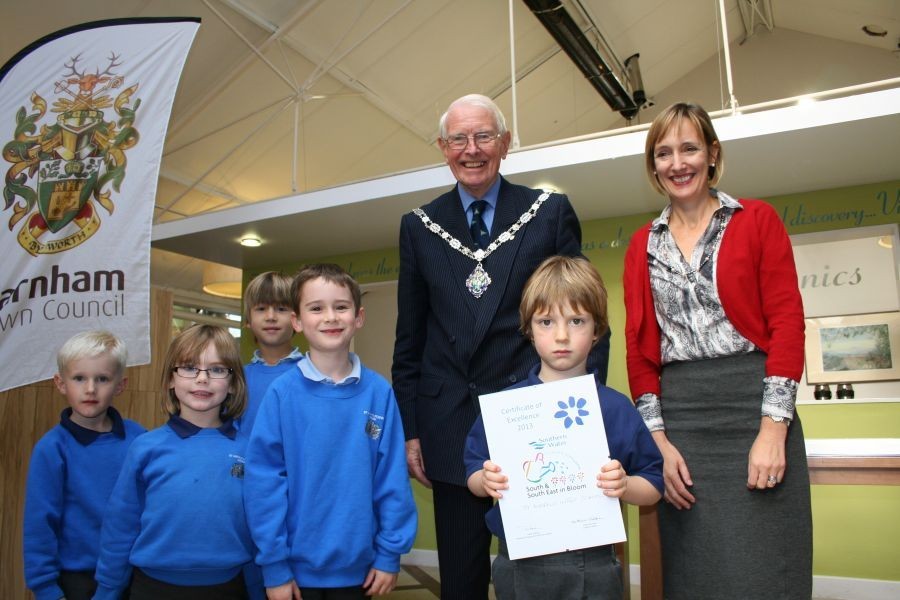 The award Ceremony at Squires Garden Centre